1. 翻訳・校閲・リライト
当社では、医学、医薬品、バイオテクノロジー、医療機器分野での翻訳を提供しています。専門分野に精通した医師・薬剤師・科学者によるグローバルな翻訳体制と、MD・PhD の資格を有する経験豊富な英語ネイティブによる英文校閲・リライト体制により、製薬・医療機器・ヘルスケア業界の方々のニーズに的確にお応えします。

機密保持について

秘密保持とセキュリティーの問題は、当社の最重要課題です。当社は、全翻訳者と秘密保持契約を交わすことで、全ての案件の機密性が確実に保たれることを保証しております。また、ご要望により、受注前にお客様との秘密保持契約書を締結しております。
2. 学術誌投稿論文

英語ネイティブの医学翻訳者が日本語論文を各ジャーナルの投稿規程に合わせて英訳いたします。ノンネイティブによって英語化された論文に関しては、投稿規程に沿ったネイティブチェック・内容校正・リライトを行い、自然な英語表現で論点の明確な、ジャーナルの基準を満たす論文を完成させます。また、当社専門スタッフが英語論文の投稿手続き全てを代行し、クライアントの雑務負担を軽減いたします。
3. 多言語翻訳展開
当社では40カ国語の翻訳に対応しています。海外の翻訳会社ではなく、海外の翻訳者と直接契約を結ぶことで、各言語のネイティブ翻訳者との細かな意思伝達や、翻訳後のフィードバックを実現しています。マニュアル翻訳では、英語を基点にしたスピーディーな多言語翻訳を展開します。

4. 専門通訳者
当社では、医学・医薬・医療機器・科学技術分野に特化したベテラン通訳者を派遣しています。大規模会議では、通訳会場の設営や会場オペレーションにも対応いたします。

当社のご紹介
当社のスタッフは、医学・薬学・生命科学についての専門知識と30年以上にわたる翻訳実務経験を有しています。
日・英間の翻訳に関しては、豊富な翻訳実務経験を有する英語ネイティブ翻訳者/QCスタッフと日本人翻訳者/QCスタッフがチームを編成して、完成度の高い翻訳を納品しております。
また、高度な専門性を有する翻訳者や研究者との世界的ネットワークを通じて、専門分野におけるヨーロッパ・アジア各地域の諸言語間の翻訳業務を行っております。
現在まで、世界のマーケットを視野に入れる製薬・医療機器メーカー様や、バイオ技術関係の会社様から、確かな信頼をいただいてきております。
各案件の専門文書と翻訳者間のベストマッチを生み出す当社のコーディネート力と、熟練した品質管理能力をお役立ていただければ幸いです。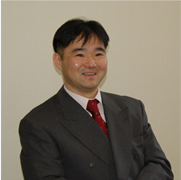 メディカリンガル株式会社
代表取締役 日岡直樹

1. Translation/ Proofreading/ Rewriting
MedicaLingual provides translation in medicine, pharmaceuticals, biotechnology and medical device. We respond to the needs of pharmaceutical, medical device and healthcare industries through a superb translation system supported by a global network of highly knowledgeable medical doctors, pharmacists and scientists, and the highest quality proofreading and rewriting by experienced Native English Speakers who hold MDs or PhDs in specialties.
Maintaining Confidentiality

MedicaLingual places confidentiality and security at the top of its agenda. All MedicaLingual translators are bound by the confidentiality agreement to ensure that all work remains strictly confidential. Upon request, MedicaLingual is pleased to enter into a confidentiality agreement with a client prior to the receipt of work orders.
2. Submission to Academic Journals
Native English, medical translators provide academic-level English translations that are fully compliant with the style and submission guidelines of specific academic journals. We offer native checks, proofreading and re-writing that give papers written in English by non-native speakers the coherent flow of papers written by Native English-Speaking Professionals and bring them up to journal standards. Our professional staff also saves clients time and trouble by handling all the submission process for English-language journals as well.
3. Expanding business through multiple languages
MedicaLingual handles translation in 40 languages, and maintaining a global network of translators instead of outsourcing through overseas translation companies allows MedicaLingual to maintain direct contact with native translators in each language for fast, efficient and highly effective communication throughout the entire process of translation, including feedback, an especially important step in the process that assures that every translation we deliver meets and exceeds the client's demanding expectations. We also provide speedy English-based Manual translation in a wide variety of languages.
4. Highly Qualified Professional Interpreters
MedicaLingual's highly-qualified and experienced professional interpreters specializing in Medical Science, Medical Drugs, Medical Instruments and Equipment, and Science and Technology are available to provide excellent interpretation services that will help to make your conference, presentation or business meeting a great success. We also provide large conference management and on-site set-up for interpretation services.
About Us
With over 30 years in the translation business, MedicaLingual boasts a truly impressive range of professional knowledge in the fields of medicine, pharmaceuticals, and life science.
As for the translation between Japanese and English, teams of skilled translators and QC staff made up of native English speakers with extensive knowledge and experience in Japanese and native speakers of Japanese with extensive knowledge and experience in English guarantee the highest quality in our finished product.
In addition, MedicaLingual's worldwide network of highly specialized translators and researchers enables field-specific translation into all of the European and Asian languages.
Medical drug and device makers as well as bio-technology companies with an eye on the global market have placed their unwavering trust in us.
Let our unsurpassed skill in matching specific documents with the best translator for each job and our highly developed system of quality control work for you.
Naoki Hioka, President
MedicaLingual Inc.

<<求人情報/Job Lead>>
常勤/非常勤の社内スタッフ、在宅勤務の翻訳者・メディカルライター・編集者を募集しております。ご連絡は当サイトの「お問合せ」フォームからお願いします。
We are looking for Full- or Part-time Office Workers, In-house Translators, Medical Writers, and Editors. Interested individuals are invited to contact us using the [Inquiry Form] on this site.

<<会社移転のお知らせ>>
2016年4月より以下に移転いたしました。
〒103-0023
東京都中央区日本橋本町4-14-2
第二カワイビル6F
Tel: 03-6661-6007
Fax: 03-6661-6008