1. 翻訳とメディカルライティング
当社では、医学、医薬品、バイオテクノロジー、医療機器分野での翻訳とメディカルライティングを提供しています。専門分野に精通した医師・薬剤師・科学者によるグローバルな翻訳体制と、臨床開発分野での経験と高度な専門知識を有するメディカルライターによる文書作成サービスにより、製薬・医療機器・ヘルスケア業界の方々のニーズに的確にお応えします。

2. 国際共通化資料 (CTD)
当社では、CTDの5つのモジュール全てにわたる翻訳及びメディカルライティングを行っています。メディカルライティングに関しては、特にモジュール2.5と2.7 (臨床) 及び、モジュール2.4と2.6 (非臨床) の作成で実績を積んでおります。
3. QCチェック
当社では、医学・薬学の専門家による新医薬品申請資料の科学的妥当性と整合性の確認作業 (QCチェック) を行っています。単純な数値チェックから内容を掘り下げる科学的レビューまで、各段階にわたって受注しております。
4. 学術誌への論文投稿

英語ネイティブの医学翻訳者が日本語論文を各ジャーナルの投稿規程に合わせて英訳いたします。ノンネイティブによって英語化された論文に関しては、投稿規程に沿ったネイティブチェック・内容校正・リライトを行い、自然な英語表現で論点の明確な、ジャーナルの基準を満たす論文を完成させます。また、当社専門スタッフが英語論文の投稿手続き全てを代行し、クライアントの雑務負担を軽減いたします。
5. 専門通訳者
当社では、医学・医薬・医療機器・科学技術分野に特化したベテラン通訳者を派遣しています。大規模会議では、通訳会場の設営や会場オペレーションにも対応いたします。

社長からのご挨拶
当社では、2003 年の設立以来、医学・薬学・生命 科学についての専門知識を有するグローバルな人脈を活用して、非臨床試験から臨床試験、薬事申請、市販後調査に至る一連の資料の翻訳・メディカルライティングを行っております。
当社の使命は、今までもこれからも、翻訳・ライティング・品質管理におけるお客様側でのご負担を少しでも軽減させていただくことです。
日米欧三極同時開発の時代を迎え、より高度な専門化・分業化が求められています。新薬開発・承認期間の短縮に向けて、当社スタッフの経験と能力をお役立ていただければ幸いです。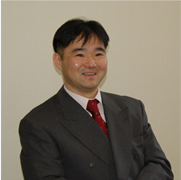 メディカリンガル株式会社
代表取締役 日岡直樹

1. Translation and Medical Writing
MedicaLingual provides translation in medicine, pharmaceuticals, biotechnology and medical device, as well as medical writing. We respond to the needs of pharmaceutical, medical device and healthcare industries through a superb translation system supported by a global network of highly knowledgeable medical doctors, pharmacists and scientists, and the highest quality writing service by medical writers who have sophisticated expertise as well as the experience in the field of clinical development.
2. Common Technical Document (CTD)
MedicaLingual has a wealth of experience in the translation and medical writing tasks required for the preparation of all 5 CTD modules, particularly with the medical writing tasks required for the preparation of Modules 2.5 and 2.7 (Clinical) and 2.4 and 2.6 (Non-clinical).
3. QC Checking
MedicaLingual provides QC checking service by specialists in medicine and pharmaceuticals to confirm scientific propriety and conformity of new drug application approval dossiers. MedicaLingual accepts orders on various levels, from simple numerical checking to scientific review for deep content investigation.
4. Submission to Academic Journals
Native English, medical translators provide academic-level English translations that are fully compliant with the style and submission guidelines of specific academic journals. We offer native checks, proofreading and re-writing that give papers written in English by non-native speakers the coherent flow of papers written by Native English-Speaking Professionals and bring them up to journal standards. Our professional staff also saves clients time and trouble by handling all the submission process for English-language journals as well.
5. Highly Qualified Professional Interpreters
MedicaLingual's highly-qualified and experienced professional interpreters specializing in Medical Science, Medical Drugs, Medical Instruments and Equipment, and Science and Technology are available to provide excellent interpretation services that will help to make your conference, presentation or business meeting a great success. We also provide large conference management and on-site set-up for interpretation services.
A Few Words from President
Since its foundation in 2003, MedicaLingual has utilized a global network of translation and writing professionals with a high level of medical and pharmaceutical, and life science knowledge and experience to provide translation and medical writing services for documents across the entire drug development process, from non-clinical study to clinical study, regulatory review, and post-marketing surveillance.
Now and forever, MedicaLingual's mission is to help clients reduce their translation, writing, and quality management workload.
The coming age of harmonized tripartite drug development will require even higher levels of expertise and specialization. Let the experience and professionalism of MedicaLingual's staff help shorten the time required for drug development and approval.
Naoki Hioka, President
MedicaLingual Inc.

<<求人情報/Job Lead>>
常勤/非常勤の社内スタッフ、在宅勤務の翻訳者・メディカルライター・編集者を募集しております。ご連絡は当サイトの「お問合せ」フォームからお願いします。
We are looking for Full- or Part-time Office Workers, In-house Translators, Medical Writers, and Editors. Interested individuals are invited to contact us using the [Inquiry Form] on this site.